Other services
Other services
[do_widget id=nav_menu-3]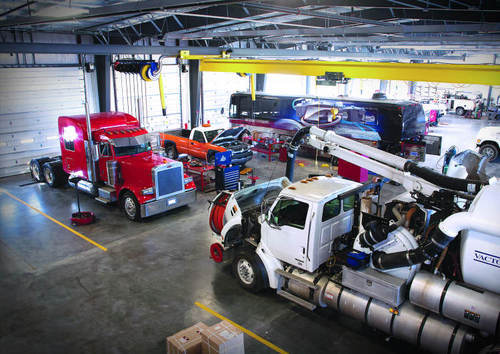 Along with our primary truck services, we also provide additional services such as waxing, polishing, washing, and detailing. It isn't enough to get your truck all sorted out underneath. It's nice to add a little shine on the outside too.
We know how much your truck means to you and how you want it to look. That's why we offer these services.
Parts fabrication
Now, finding parts for certain truck models can be very hard, especially older ones. Fortunately for you, Xcel has professionals who can fabricate parts on demand. We'll save you all that time and effort that you're likely to spend on hunting for that one rare part.
We can fabricate everything from door handles to the smallest nuts and bolts.
We know how special your truck is and how much longer it can keep running. So, we thought why not get a bunch of experts who can fabricate new parts. That way, you won't be forced to sell of your truck just because a certain part isn't available in the market.
If it's got potential, Xcel will do everything to keep it running for years to come.
Fleet deal
A lot of our customers happen to be owners of trucking/transportation businesses. So, very often, we end up handling maintenance and servicing for entire fleets. If you run a transportation or trucking business, you'd do well to sign up for our truck maintenance and servicing packages.
We actually offer a range of maintenance and servicing packages. Whether you're small operator or a large one, you can be sure that you'll find a suitable package at Xcel.
If needed, we can even create a personalised package that specifically meets your requirements.
Our technicians are more than capable of handling large fleets and varying truck models.
So, if your transportation business ever needs truck service and maintenance in Canning Vale, you know who to call.
Roadside assistance
Did your truck breakdown on the road? No problem, just give us a call and we'll have a team sent to your location right away. No matter where you're stuck in or around Canning Vale, Xcel will be there for you, ready to help.
We are experienced in handling such situation and our experience in the past has allowed us to identify the most common reasons for truck breakdowns. So, you can be 99% sure that we already know what needs to be done.
Xcel Automotive is a name you can trust. So, if you have any queries regarding truck maintenance and servicing in Canning Vale, get in touch with us. We'd be glad to help.