Electrical
Electrical
[do_widget id=nav_menu-3]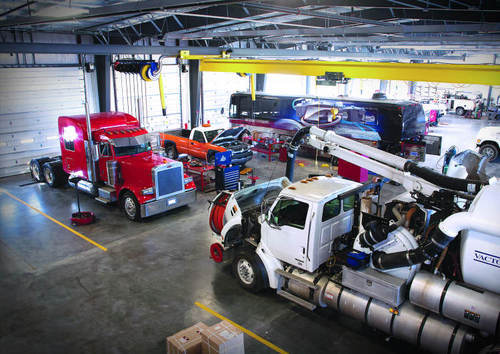 As you might already know, mechanical parts are just one-half of the story. Trucks, like all vehicles, have plenty of electrical components that help them run and do what they need to do. So, it's necessary that your truck's electrical system be in top notch condition if you want the vehicle to continue running smoothly.
In fact, a failure in your truck's electrical system can lead to serious issues.
As technology progressed, electronic components started becoming more common within a vehicle's overall system. Today, a lot of a vehicle's functions are dependent on these electrical components. This stands true for modern trucks as well.
For instance, even your braking is dependent on electrical components. A simple wiring error can cause your brakes to fail and lead to an accident.
That's why, at Xcel, we urge our trucking customers to have their truck's electrical system thoroughly assessed. We have a dedicated team of technicians who excel at this line of work. They are trained to handle battery replacements, replenish battery electrolytes, inspect and test wiring, check and replace electric fuel pumps, repair and replace lights (headlights, taillights, and interior lighting), and ignition repairs.
Our technicians use the best tools to carry out their work. So, you can be sure there won't be errors or damages.
We also provide a special focus on batteries. Batteries are a very important component in a truck. So, if your battery fails, you can have all sorts of issues. In such situations, a battery replacement would be necessary and Xcel can help with that as well.
We can source the battery of your choice and install it in no time. Additionally, we can also carry out repairs on your spark plug, cleaning of battery terminals, cable replacements, battery testing, and electrolyte replenishment.
Our technicians are also trained to dispose of old batteries with care. We are a company that cares for the environment.